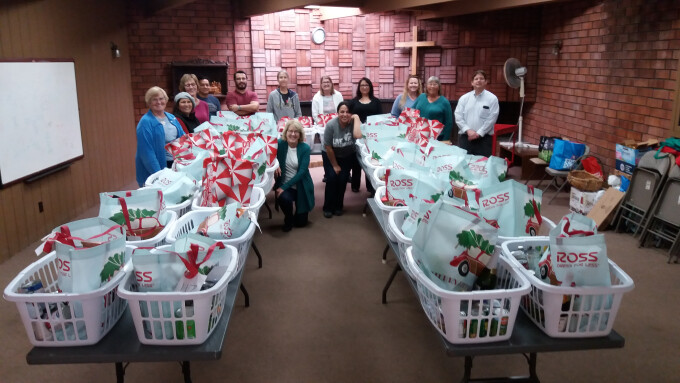 The assembly line ran smoothly and a wonderful team of people made easy work of putting food baskets together for families in need in our community.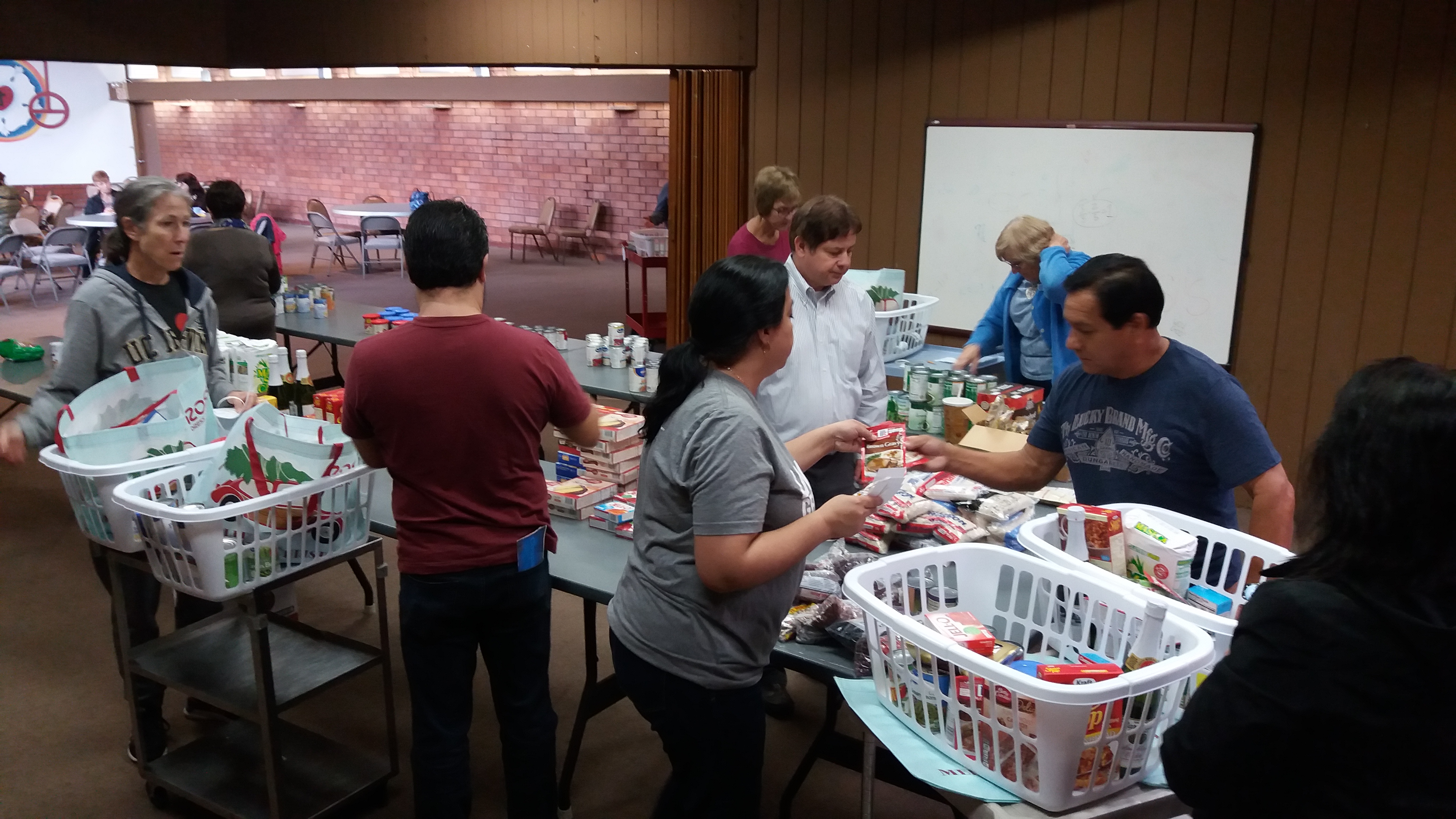 We delivered 40 bountiful Christmas Food Baskets to Community Christian Services Agency (CCSA) to make Christmas brighter for low income families. The baskets were put together on Sunday, December 8th in between worship and the Children's musical. A special thanks to all who participated in the Reverse Advent Calendar and brought the non-perishable food items for the family Christmas dinner, gift cards to purchase any perishable items and donations of money to shop for the remaining needed items.
Your generosity to make 40 baskets is truly appreciated.