Life Groups
Children's Ministries

Sunday School
We offer a one-room Sunday School for children aged 4 to 11 years old Sunday mornings at 11:30 a.m.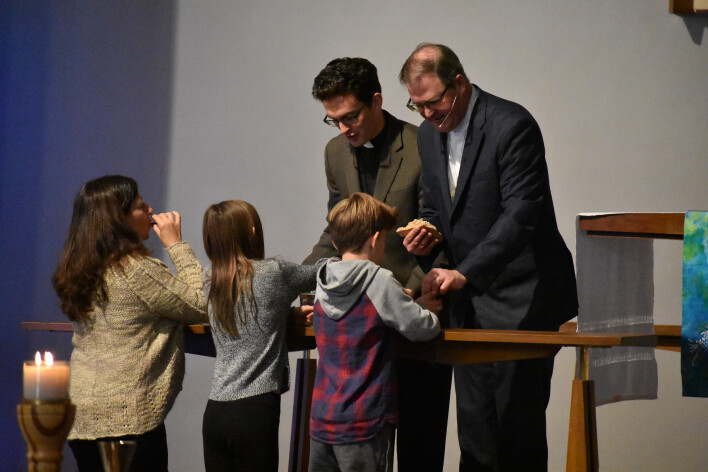 First Communion
First Communion classes are offered for children and youth who have never received the Sacrament of Holy Communion before. Classes are held at different times each year. Along with the child, the parents and sponsors will then participate in a Rite of First Communion during Sunday morning worship.
Children's Music and Drama
Our two children's choirs meet Monday nights and occasionally sing for Sunday morning worship and help put on a musical production twice a year.
Contact Katy Lundeen for more information.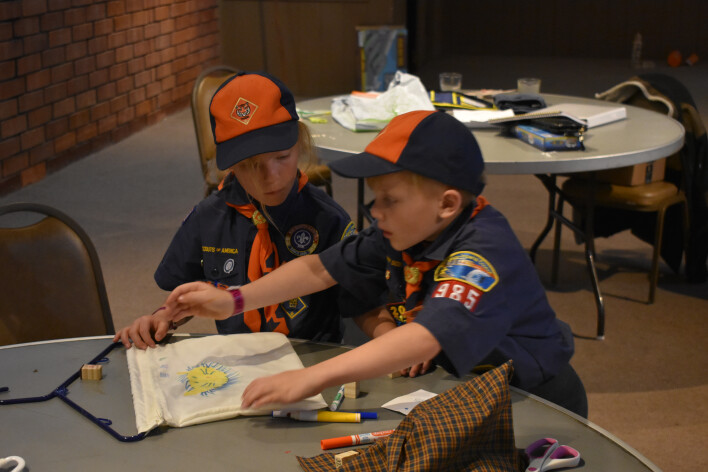 Cub Scouts
Clairemont Lutheran Church/Iglesia Luterana Clairemont is proud to sponsor Cub Scout Pack 277. The scout pack, open to boys and girls, meets Tuesday evenings at our church campus.
For more information, please contact the San Diego-Imperial Council, Boy Scouts of America.
Youth Ministry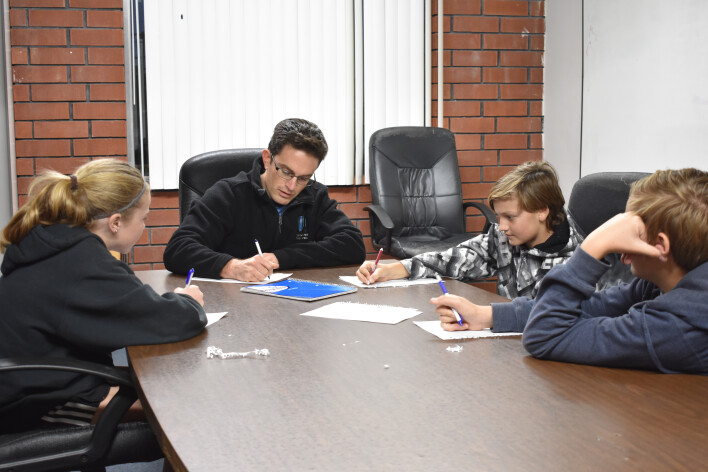 Faith Formation (Confirmation)
For Middle School youth we have Faith Formation classes (also known as Confirmation or Catechism) to help our youth gain a deeper understanding of the faith and prepare for active roles as members of our congregation and Christ's holy church.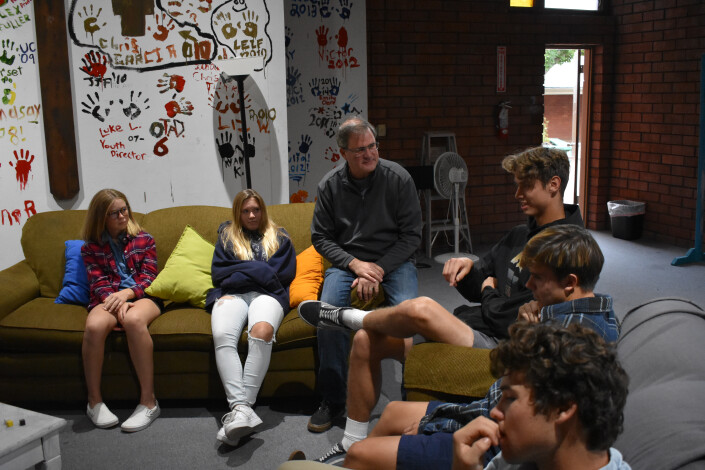 High School Youth Group
High School Youth group meets on the 1st and 3rd Sundays at 4:30 p.m. with Pastor Jon for bible study, discussions and games.
Youth Choir
Our Esperanza Youth Choir meets for rehearsal on Monday nights, and sings for Sunday morning worship and special gatherings a few times a year. Our Rise & Shine Choir for youth and young adults with special needs meets for rehearsal on Sunday afternoons, and sings for worship and special gatherings a few times a year.
Contact Katy Lundeen for more information.
Youth Musical Theater Camp
Our annual Youth Musical Theater camp is held each summer in partnership with the San Diego Chorister's Guild.
Adults Ministries

Sunday Study
Following worship on Sunday mornings at 10:35 a.m., we offer one or more ongoing study and discussion groups to further our understanding of the bible and theology. The study session lasts until about 11:30 a.m.
Seniors Mid-month Bible Study
The Seniors Mid-month Bible study happens on the third Wednesday of every month at 10:00 a.m.
Contact the church office for more information.

Women's Ministry
Our women retirees meet monthly for bible study, prayer and discussions.
Contact the church office for days and times.
Grief Care
GROUP CARE
MorningStar
"It's the one light you have in a dark time as you wait for daybreak and the rising of the MorningStar in your hearts." 2 Peter 1:19
No matter why you are grieving, whether it is very recent or long past – there is a place for you at one of our two care groups.
Together we accompany one another on our journeys as we reshape our lives. MorningStar and EveningStar helps to lighten the load through the sharing of our lives and experiences in a small group setting.
MorningStar meets the first and third Thursdays of each month at 10:00 a.m. in the chapel.
For more information contact the church office.
INDIVIDUAL CARE

Stephen Ministry
Stephen Ministry is one-on-one, confidential care from lay ministers trained to accompany those who are dealing with a difficult time in their life - such as loss, divorce, illness, unemployment, birth, adoption, and many other life changes.
The most important thing that Stephen Ministers do is to listen to you and to be a supportive presence during your difficult time. If you need someone to accompany you through tough times, to listen to you concerns and help you to keep on track when the path is anything but clear, a Stephen Minster maybe helpful for you.
If you feel called to listen to others and to be present with them through difficult times, Stephen Ministry may be a place for you to serve.
For more information contact the church office.
---
For specific information about a certain group, please contact the church office.