Worship
Sundays
9:30 a.m. Sunday Morning Worship
11:30 a.m. Servicio en español


Learn more about our worship gatherings below
Live Stream
9:30 a.m. Sunday Morning Worship

11:30 a.m. Servicio
Boletín de servicio en español
Don't see the live stream you're looking for? Head over to our YouTube channel.
About our worship gatherings
Our worship gatherings contain follow the traditional pattern of the Christian assembly: Gathering, Word, Thanksgiving and Sending. Music is featured throughout the entire gathering time and preaching happens in the middle with communion at the end of worship.

9:30 a.m. - Sunday Morning Worship in English

A traditional gathering featuring classical organ and choir music. We mostly sing hymns but occasionally sing newer music. Communion is observed every Sunday.
The worship is live streamed every week.

11:30 a.m. - Servicio en Español

Worship in Spanish is a blend of traditional, casual and expressive worship. We sing hymns, folk songs and contemporary worship songs led by our musicians.
Communion is observed every Sunday.
The Spanish worship is live streamed most Sundays.
For more information on our Spanish Ministries, click here.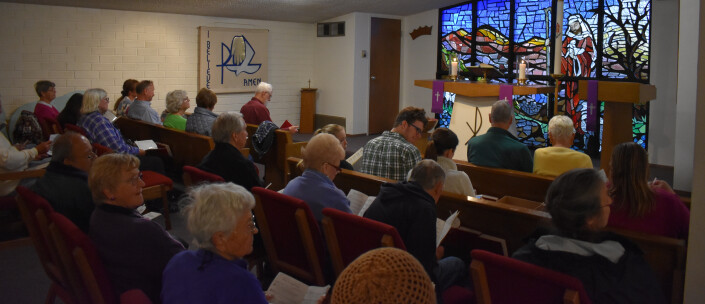 6:00 p.m. - Casual Evening Worship

Evening Light, our casual Sunday evening worship takes place in the Narthex (church entryway). This small gathering features a mixture of praise songs and hymns, a time of reading and reflecting on the word and a time of prayer. There is no sermon preached at this gathering. Instead we all engage in a discussion, similar to a bible study, where people can ask questions or share what they take away from the particular passage.