Worship
Sundays
In-person and Online
9:30 a.m. Sunday Morning Worship
11:30 a.m. Servicio en español
6:00 p.m. Evening Light (will return February 6th)
Jan 16 9:30 a.m. Worship
16 de Enero 11:30 a.m. Servicio
Boletín de servicio en español
Don't see the live stream you're looking for? Head over to our YouTube channel.
***We recommend masks and social distancing***
Our worship gatherings contain the core elements of the traditional pattern of the Christian assembly: Gathering, Word, Thanksgiving and Sending. Music is featured throughout the entire gathering time and preaching happens in the middle with communion at the end of worship.

9:30 a.m. - Sunday Morning Worship in English

A traditional gathering featuring classical organ and choir music. We mostly sing hymns but occasionally sing more modern worship music. Communion is observed every Sunday.
The worship is also live streamed every week.

11:30 a.m. - Servicio en Español

Worship in Spanish is a balance of traditional, casual and expressive worship. We sing hymns, folk songs and contemporary worship songs led by our musicians.
Communion is observed every Sunday.
The Spanish worship is also live streamed most Sundays.
For more information on our Spanish Ministries, click here.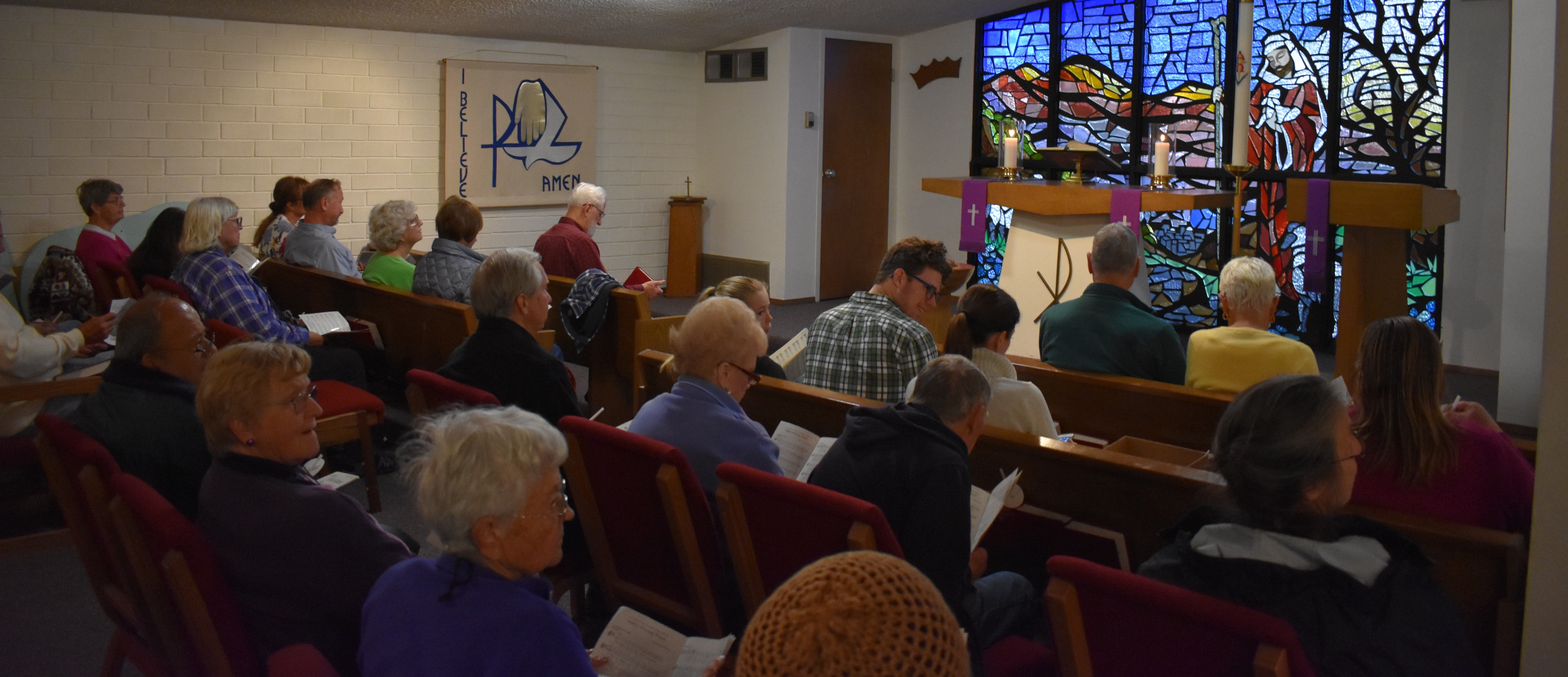 Evening Light 6:00 p.m.
Currently held in English on the first Sunday of every month at 6:00 p.m., Evening Light is a traditional yet casual time of word, prayer and song. We sing hymns and newer worship songs and even do some chanting. There is no preaching during this gathering; instead, we have an open time of sharing and discussion. Afterward, we close in a time of prayer and song.
This worship is in-person only; no recording or live stream available at this time.