Join Us
We're a neighborhood Christian church for all people and you are welcome here.
We're not the newest, youngest church out there. Our music and worship style is old school, but our ministers' sermons are shorter and to the point. We focus on the gospel of Jesus Christ. We strive to be a judgement free sanctuary from the problems of the world, a place where the Spirit of God gives grace, peace and faith to all who enter our doors.
Plan a Visit
The best way to get acquainted with our faith community is to visit the Welcome page. There you will some brief information about our core beliefs and practices.
Then we invite you to worship with us, either in-person or online. Live stream information is available on our Worship page and all worship gatherings and sermons are archived on our YouTube channel.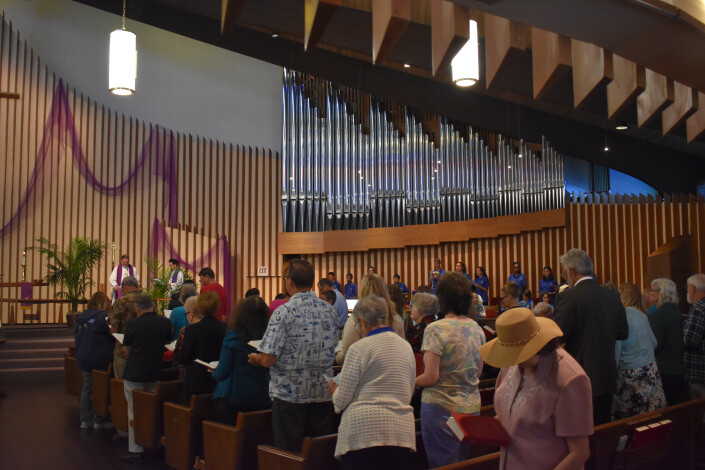 If you're visiting us in person, we are located at the intersection of Clairemont Mesa Blvd and Kleefield Ave/Clairemont Drive, across the Clairemont Town Square (directly across from KFC/Taco Bell). Bus route 44 and 105 both get you close to our campus.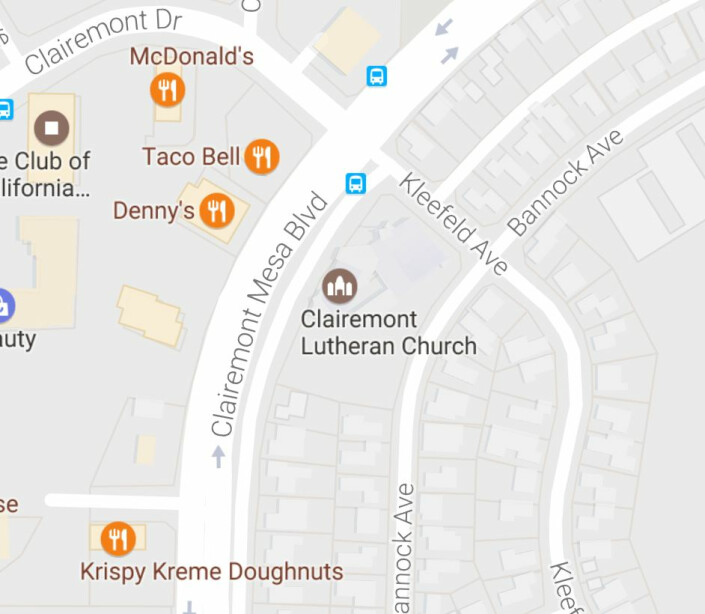 Stay Connected
After visiting us for worship in-person or online, we invite you to check out our Stay Connected page for a weekly calendar of what's going on around our church campus. Also make sure to head over to our Life Groups page to find further ways to get involved.
Our ministers are also available to talk with you, pray with you and listen to your specific spiritual needs. Contact our church office to set up an appointment with one of our ministers.