Welcome
We're a neighborhood church for all people, and you are welcome here.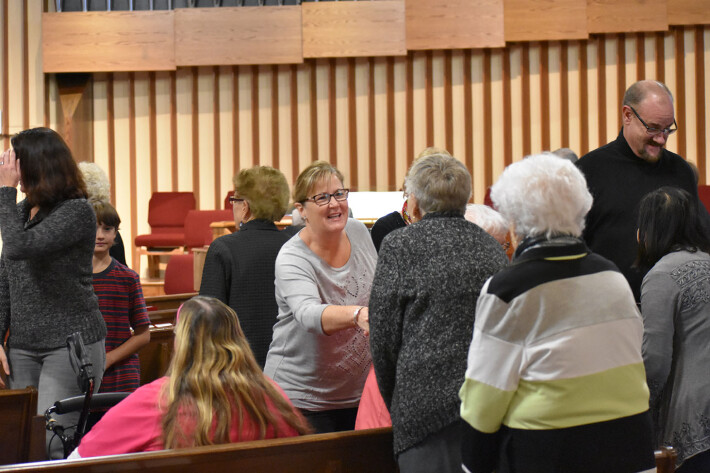 Since 1954, Clairemont Lutheran Church / Iglesia Luterana has been a community of faith characterized by Grace, Mercy, and Love.
All who have heard the teaching, preaching, and singing that happens here have heard words of forgiveness and peace. All who have visited the church campus in need have been fed, clothed, and cared for. All who have walked through these doors have encountered a relationship with a loving God and a loving group of people.
Grace… Mercy… Love… this is Clairemont Lutheran Church. And you are welcome here.
A member congregation of the Evangelical Lutheran Church in America (ELCA).
Welcoming Statement
As a community of faith, the members of Clairemont Lutheran Church / Iglesia Luterana are called to include all people seeking a relationship with Jesus, regardless of age, economic status, ethnic background, physical or mental ability, sexual orientation, immigration status or marital status. We gather as one congregation, worshiping in two languages, celebrating many cultures. We affirm that in Christ "There is neither Jew nor Greek, there is neither slave nor free, there is neither male nor female." (Galatians 3:28)
Mission Statement
Clairemont Lutheran Church/Iglesia Luterana Clairemont is a community of faith united in Word and Sacrament, building faith by inviting, welcoming, forgiving, accepting, helping, and praying for all of God's people.