Stay Connected
Here's some ways you can stay connected with our community of faith.
This Week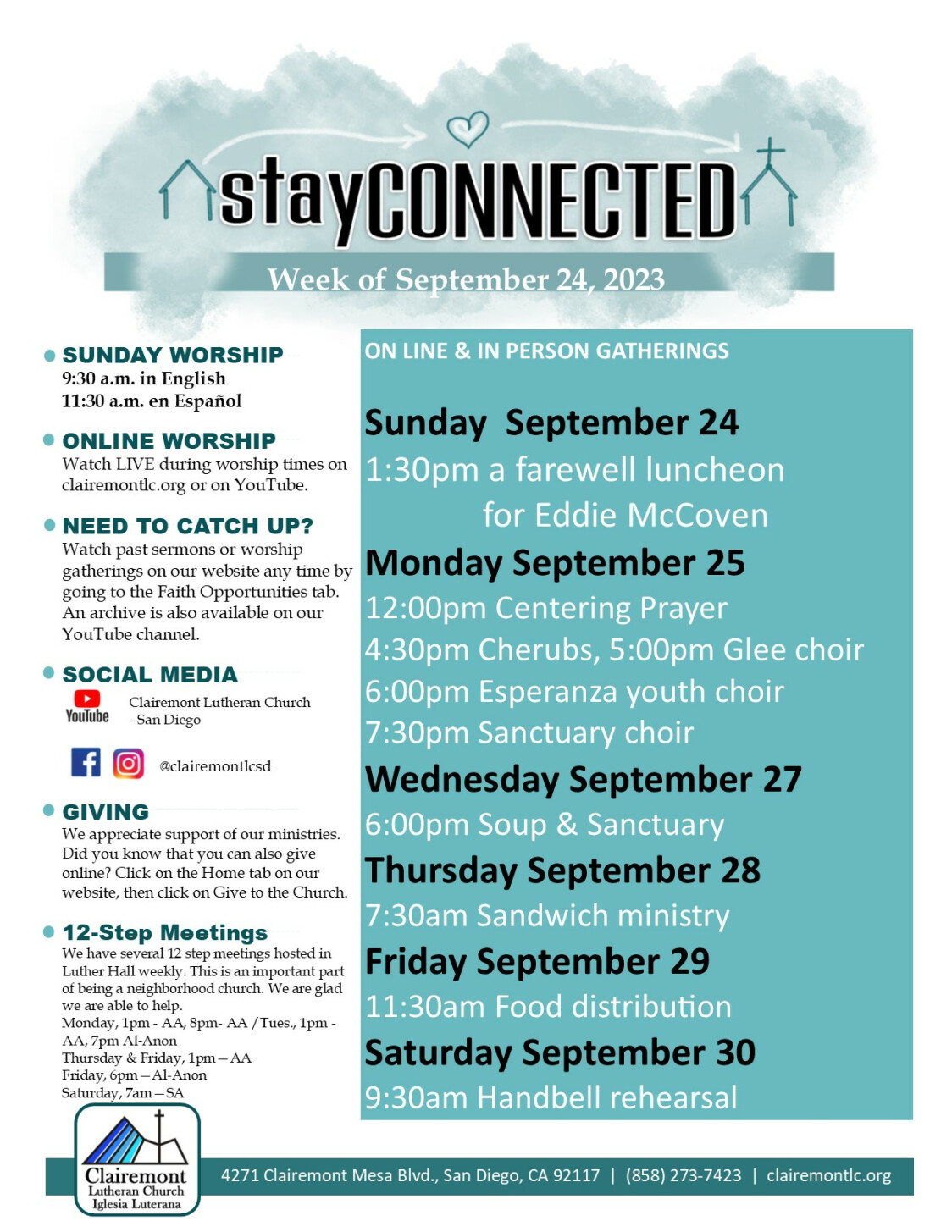 Calendar
Check out the Church Calendar here.
Church Newsletter
Our monthly newsletter The Clarion is mailed out every month and is also below.

Life Groups
Find out about some of our different groups which meet at different times of the month for study, discussions and fellowship by going to our Life Groups page.
Ways to be involved
If you are looking for community service opportunities, head to our Neighbors in Need page.
For everything else, fill out a contact form and a staff member or volunteer will contact you.
Want to take the direct approach?