Leadership Team
Church Staff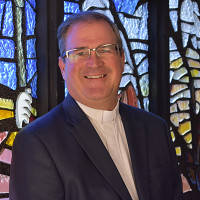 Rev. Dr. Jonathan Doolittle
Senior Pastor
Office: 858-273-7423
E-Mail:

The Rev. Dr. Jonathan Doolittle has been serving Clairemont Lutheran Church / Iglesia Luterana since 1998, first as Associate Pastor and later becoming our Senior Pastor in 2008.
Originally from Columbus, Ohio, he received his B.A. in Psychology from Wittenberg University. After answering God's call to ministry, he received a Masters of Divinity and later a Doctor of Ministry from the Lutheran School of Theology in Chicago, IL.
Jonathan is married to Holly, and they have three children. He enjoys golf, good food, and attending his children's sporting events.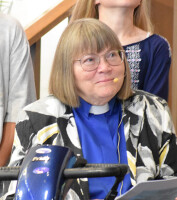 Rev. Cyndi Jones
Associate Pastor
Office: (858) 273-7423
E-Mail:

Pastor Cyndi is the newest member of our church staff.
Before answering God's call to ministry, Pastor Cyndi was the publisher of Mainstream Magazine. She is also an advocate for persons with disabilities and worked with the George H.W. Bush administration on the enactment of the Americans with Disabilities Act (ADA).
Pastor Cyndi is no stranger to Clairemont Lutheran Church / Iglesia Luterana Clairemont, having served our congregation once before as a pastoral intern.
She also serves as the Pastor for Disabilities Ministry in the Pacifca Synod of the Evangelical Lutheran Church in America.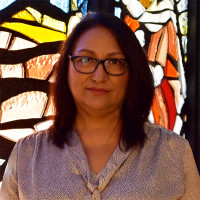 Vicar Elena Enriquez
Spanish Ministry Coordinator
Office: (858) 273-7423
E-Mail:

Vicar Elena has been a part of our community of faith for many years and has played an pivotal role in leading our Spanish language ministries as well as our fellowship and community outreach ministries.
Elena is a candidate for ordination under the ELCA's TEEM program, and is currently receiving formal pastoral training and education while serving our congregation.
Elena is married to Jorge, and they have four children.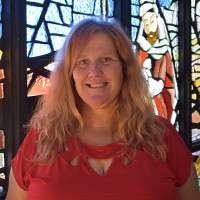 Angela Jackson
Ministry Assistant for Administration
Office: 858-273-7423
E-Mail:

Angela Jackson has been a part of Clairemont Lutheran Church / Iglesia Luterana nearly all of her life. A San Diego native, she grew up in the church and continues to be an active part of many ministries.
As the Ministry Assistant for Administration, Angela handles all of the important behind the scenes details that keep the church running. She can also be seen regularly assisting with communion and Altar Guild, and also singing or playing the flute at worship.
Angela is married to Otha, and is a proud motorcycle riding grandma.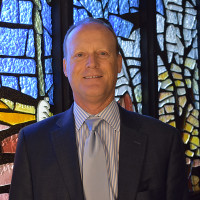 Dr. Steven Gray
Director of Music Ministries, Organist
Office: 858-273-7423
E-Mail:

Dr. Steven Gray has been our Organist and Director of Music Ministries for more than two decades.
Originally from Illinois, he earned Bachelor of Music degrees in both piano and organ performance from the University of Colorado. He later went on to receive a Masters degree from the University of California, Santa Barbara, and a Doctor of Musical Arts from Stanford.
Additionally, Dr. Gray is a professor of music at Palomar College. He is married to Nancy, a retired music teacher, and they have two children.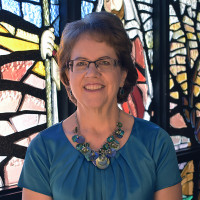 Katy Lundeen has served as the Director of Youth & Children's Choirs for more than five years.
She studied at Colorado State University. Her passion for music education led her to co-found the San Diego Chapter of the Choristers Guild. She also organizes a highly popular summer music camp, produced annually since 2006. Katy's Youth Choirs have participated in festivals regionally and nationally.
A renowned vocalist, Katy has won top prizes in many vocal competitions and has also sang at Carnegie Hall. She also sings with our Sanctuary Choir.
Giselle Mendoza
Spanish Music Coordinator
Office: (858) 273-7423
E-Mail:

Giselle has been a big part of our Spanish language worship for the past few years, and now serves as our Spanish Music Coordinator.
She plans music, sings, plays the guitar and leads our volunteer group of musicians that make up the praise group which regularly plays for our 11:30 a.m. worship.
Giselle is a graduate of San Diego Mesa College.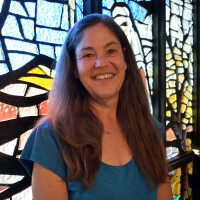 Lisa Fahrnkopf
Director of Children's Ministries
Office: 8582737423
E-Mail:

Lisa is our director for Children's ministries, which includes Sunday School and Vacation Bible School.
Originally from Orange County, she's taught pre-school in San Diego for the past 23 years. She holds a Bachelor of Arts in Child and Family Development from San Diego State University.
Lisa is married to Ron, and the two enjoy hiking, gardening and spending time with their two dogs.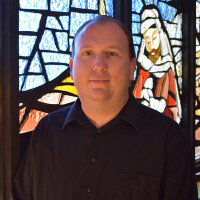 Eddie McCoven
Ministry Assistant for Communication
Office: 858-273-7423
E-Mail:
Website: eddiejmccoven.com

A Southern California native with a background in broadcasting, public relations and advertising, Eddie assists the church with all things communication, including photography and managing our Social Media and web presence.
He holds a Bachelor of Arts in Communication from Pacific Lutheran University in Tacoma, WA. Eddie also holds degrees from both San Diego Mesa and San Diego Miramar Colleges. His hobbies include watching current and classic films and documentaries, craft beer and billiards.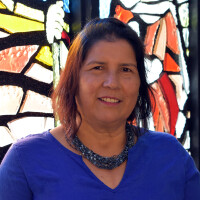 Maria Medrano
Nursery Attendant, Hospitality Assistant
Office: 858-273-7423
E-Mail:

Maria has been a part of our congregation for more than two decades, and has served as a nursery attendant for many years.
She also assists with coffee and other hospitality items for our Sunday morning worship gatherings to help make our church campus a welcoming place for all.
Lay Leadership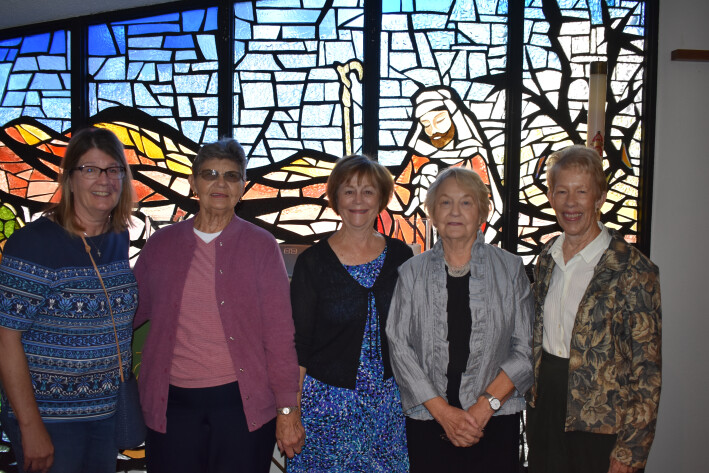 Women's Ministry Board Members
From left to right: Janet Wood, Bev Covey, Harriet Carmona, June Anderson, Harriet Morris.
Contact or call the
church office
to get more information on Women's Minsitries and how to contact a group leader.