Family and Fellowship
Check the calendar for upcoming Family and Fellowship gatherings.
Thursday Nights Together (TNT) on hiatus
The following ministries will not take place during Fall 2019/Spring 2020 due to our building project:
Community Dinner
Bible Study
Evening Worship (Advent and Lent)
We are in the middle of the final preparations to demolish the current Fellowship Hall building and begin construction on the new building. Check out the Building Project page for more information.
However, our FREE Youth Music Program, will still be meeting on Thursday evenings and Sunday afternoons.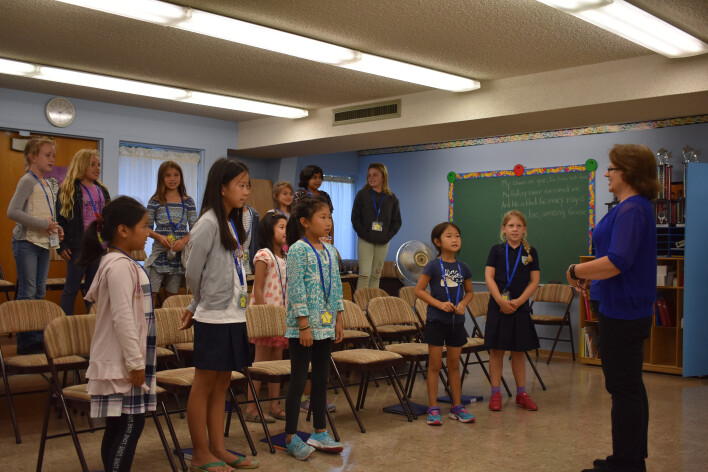 Youth Music and drama
Under the direction of Katy Lundeen, kids and teens are offered a wide variety of opportunities to sing and be in plays/musicals throughout the year.
Cherub Choir for 3 to 6 year-olds 5:15 - 6:00 p.m.
GLEE Children's Choir for 2nd to 6th graders 6:00 - 7:00 p.m.
Esperanza Youth Choir for 7th-12th graders 7:00 - 8:00 p.m.
Visit the Youth Music & Drama Program page or contact for more information.