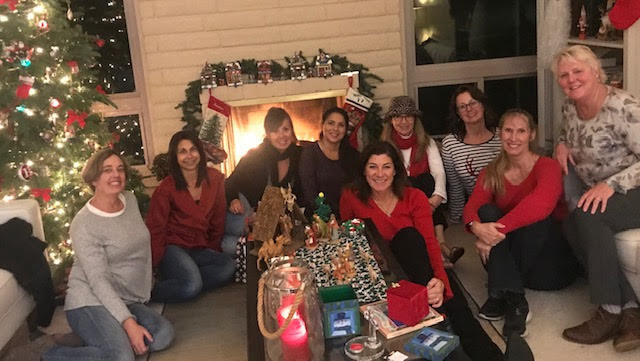 From Holly Doolittle:
The CLC Moms Group met for their monthly meeting on Friday, December 7 at the Doolittle's. The women shared a meal, told stories, prayed, sang Christmas carols and exchanged ornaments with one another. The annual Christmas gathering is a much loved time together.
The Moms Group typically meets the first Friday of each month in members' homes. They use various Devotionals, including Girlfriends in God and the Gather Bible study.
The Moms Group is open to women who are mothers and who seek a closer relationship with God and one another.