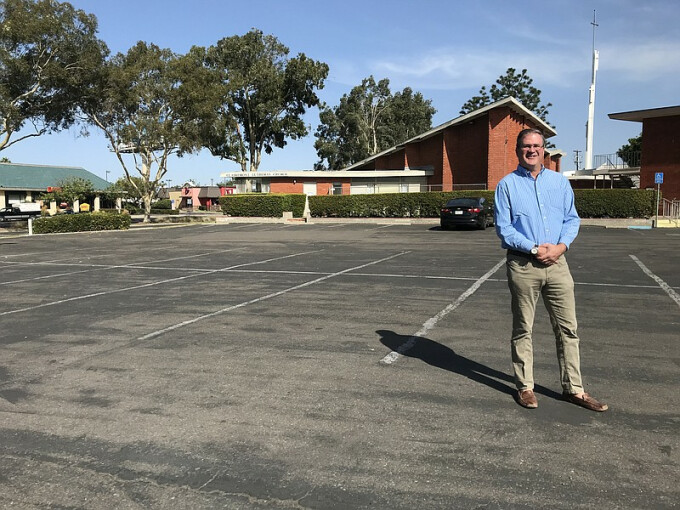 (Photo by Andrew Bowen, KPBS)
From Eddie McCoven, church staff member:
A change in City of San Diego policy could finally be the good news we've been waiting for in terms of our affordable housing project.
A reduction in parking regulations may be granted for churches and other types of public assembly venues for organizations seeking to build affordable housing on its properties. This means we could no longer be required to have a specific number of parking spaces, and that we could possibly move forward with building affordable housing units in our mostly unused parking lot.
Watch the report, featuring Pastor Jon, on KPBS.