Children's Ministry
Sunday School
We provide Sunday School for children in 1st through 5th grades Sunday mornings from 9:45 to 10:30 a.m. and again from 11:45 a.m. to 12:30 p.m.
Our goal is to encourage all of the children to work together to Discover God's love, while building a good community from a young age.
Our curriculum is based on the scriptures being read in worship that day. Each biblical story is taught through a game, art, music, cooking or drama. We also have special curriculum for the seasons of Advent, Christmas, Lent and Easter
We meet in the Sunday School classroom downstairs in the Sanctuary building.
Contact Lisa Fahrnkoph for more information.
Youth Music & Drama
Our Youth Music & Drama programs meet on Thursday evenings (different age groups, Pre-K through High School) and Sunday afternoons for those with special needs during the school year (September through May) and regularly provide music and dramatic presentations in worship.
Visit the Youth Music & Drama Program page or contact Katy Lundeen for more information.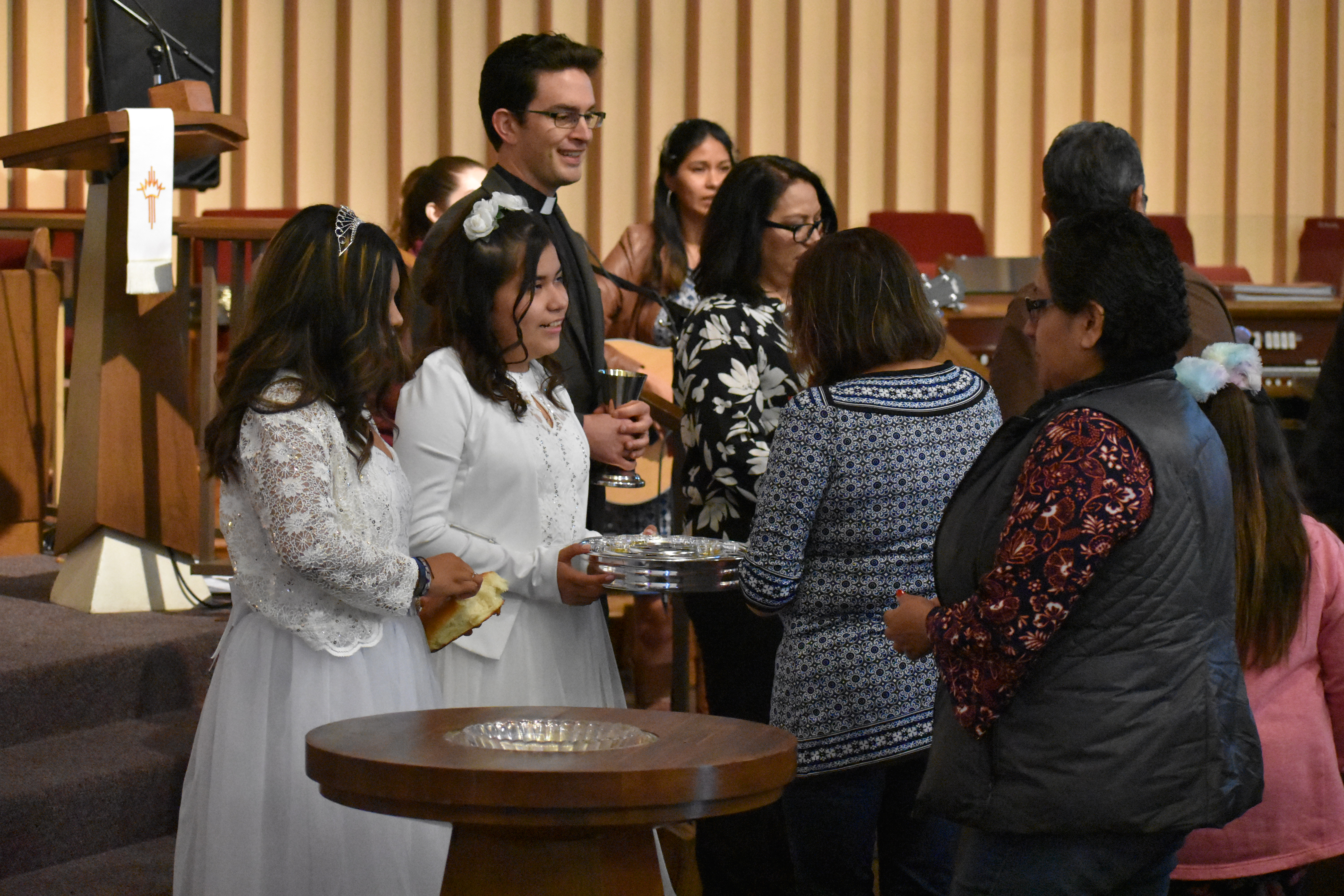 First Communion Classes
First Communion classes (also offered for teens) are where our children learn the meaning of the Sacrament of the Altar (the Lord's Supper). Upon completion of the class, the children gather with their families for a special First Communion Rite held during Sunday worship and participate in the Sacrament with their parents, extended family, and sponsors or godparents.
We also offer First Communion and Faith Formation classes for children/youth in Middle School.
Contact Pastor Nate for more information.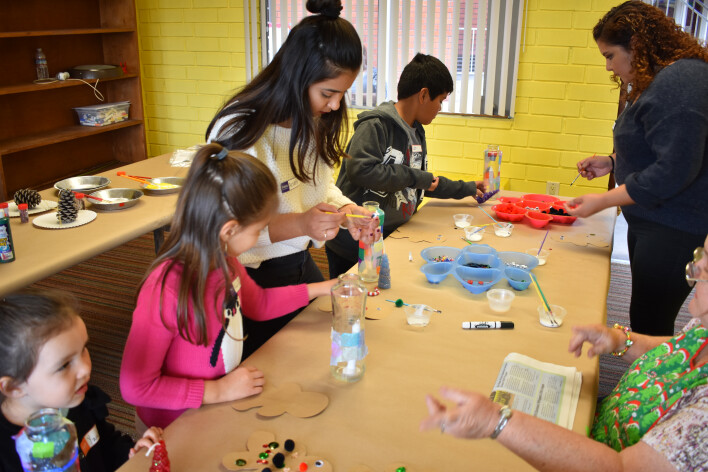 Advent Adventure
Each December we hold an annual activity for children and their families called Advent Adventure. Children engage in arts and crafts, attend a musical put on by our Youth Choir, and then take part in a Los Posadas celebration with dinner and singing.
Vacation Bible School
Each summer in the month of August we offer a week of music, crafts and learning for children ages 3 to 10.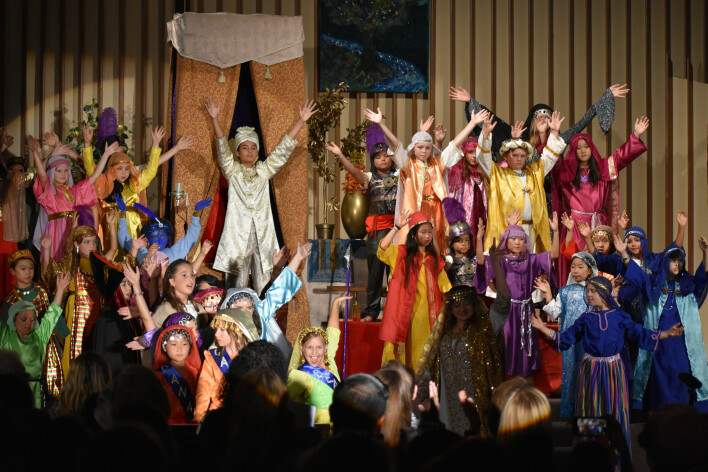 Youth Musical Theater Camp
In partnership with the San Diego Choristers Guild, we offer an annual week-long musical theater camp each July where children and teens participate in a variety of workshops. At the end of the week, the children participate in a fully costumed and staged musical.
Contact Katy Lundeen for more information.
Contact Lisa Fahrnkoph about upcoming Children's Ministry events.